Ugee S640 Graphic Drawing Tablet with Battery-Free Stylus
Customizable & Reliable
With 10 customizable shortcut keys, ugee S640 allows you to customize the drawing settings according to your using habit, which makes your creation more efficient and convenient.
Create On the Go
ugee S640 is easy to carry around with a 6.5-inch size, compatible with Android devices and multiple drawing softwares, allowing you to start drawing or design anytime and anywhere.
Battery-free stylus
ugee S640 stylus does not require batteries or charging. no clumsy cords or extra costs, allowing you draw and create with ease.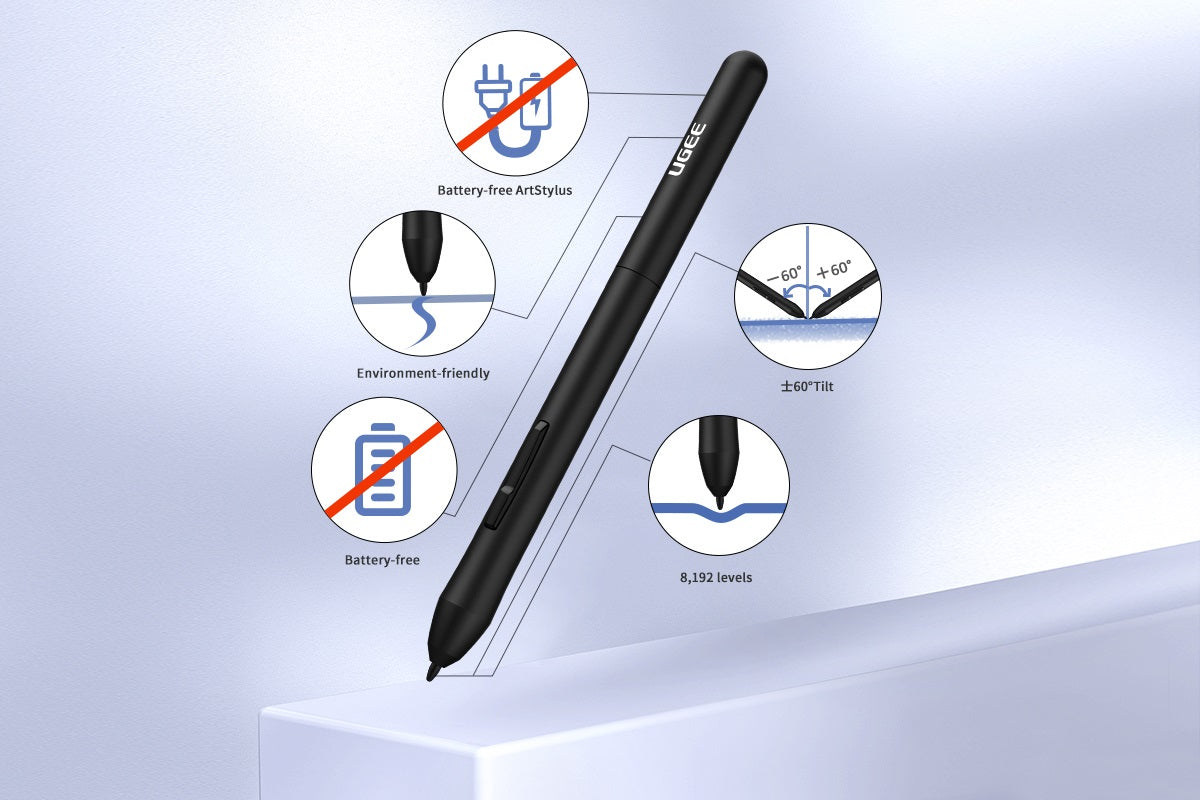 Precise Strokes
With 8192 levels of pressure sensitivity, 60 degrees of tilt and minimal initial activation force, the ugee S640 stylus delivers an smoothly thin to thick transition and curves turn, that closely mimics the feeling of drawing on real paper.
Compatible with Multiple System & Software
Support Windows 11/10/8/7, Mac OS X 10.13~10.10, Chromebooks (Note: Chrome Os 88.0.4324.109 And Newer Versions Are Required), Android 6 (or latter) and Linux systems. Support Medibang, Clip Studio Paint, SAI, Adobe Photoshop, , Illustrator, Corel Draw, Corel Painter, Sketchbook, Manga Studio, Etc