Cudy WE4000 AX3000 Wi-Fi 6 Bluetooth 5.0 PCIe Adapter



Bluetooth 5.0 Technology
Built in with the latest bluetooth 5.0 technology, it can achieve 2× faster speed and 4× broader coverage than Bluetooth 4.2. Connect as many devices as you want, including game controllers, headphones, and keyboards, to enjoy a smoother experience than ever before.

Incredibly Smooth Experience
Lower latency is essential to gaming success. Revolutionary OFDMA reduces lag by up to 75%. Enjoy ultra-responsive real-time gaming or immersive VR experiences.

AX200 Module Inside
Combined with AX200 WiFi 6 card, this WiFi 6 PCIe card brings faster and clearer Wi-Fi to fully unlock the potential of your Wi-Fi 6 router. 2.4GHz provides 574Mbps maximum speed and extremely long range, 5GHz reaches 2402Mbps maximum speed, ideal for gaming and 4K streaming. Full compatibility for 802.11ax/ac/a/b/g/n routers.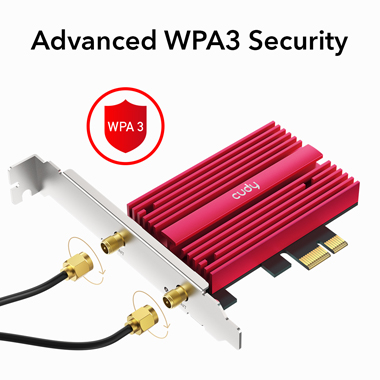 WPA3 Advanced Security
WPA3 provides more secure and individualized encryption in personal password safety, protecting your network from wireless hacking. Always keep your network safe while gaming online.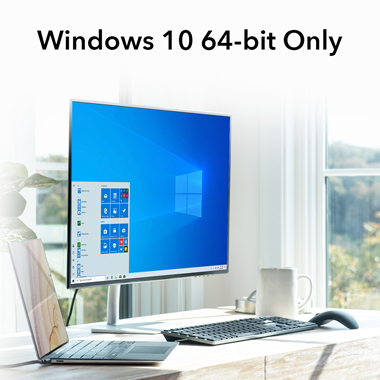 Windows 10 64-bit Compatible
Compatible with Windows 10 (64bit) only. Driver CD comes with the package, while if a CD ROM is not convenient for you, we also offer a download address which printed on the manual, you can get the driver from the link.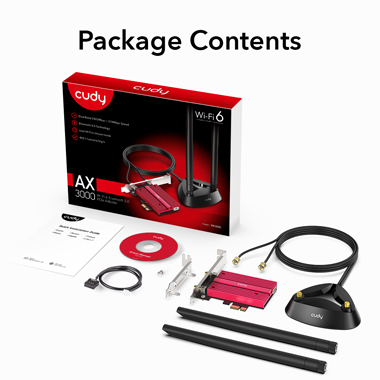 Package Contents
● WE4000 with standard profile
● Two 5 dBi High Gain Antennas
● Low-Profile Bracket
● Magnetized Antenna Base with Cable
● Bluetooth Header Cable
● Quick Installation Guide
● Resource CD Drivers