Cudy RE1800 AX1800 Dual Band Wi-Fi 6 Range Extender is Now In Nepal!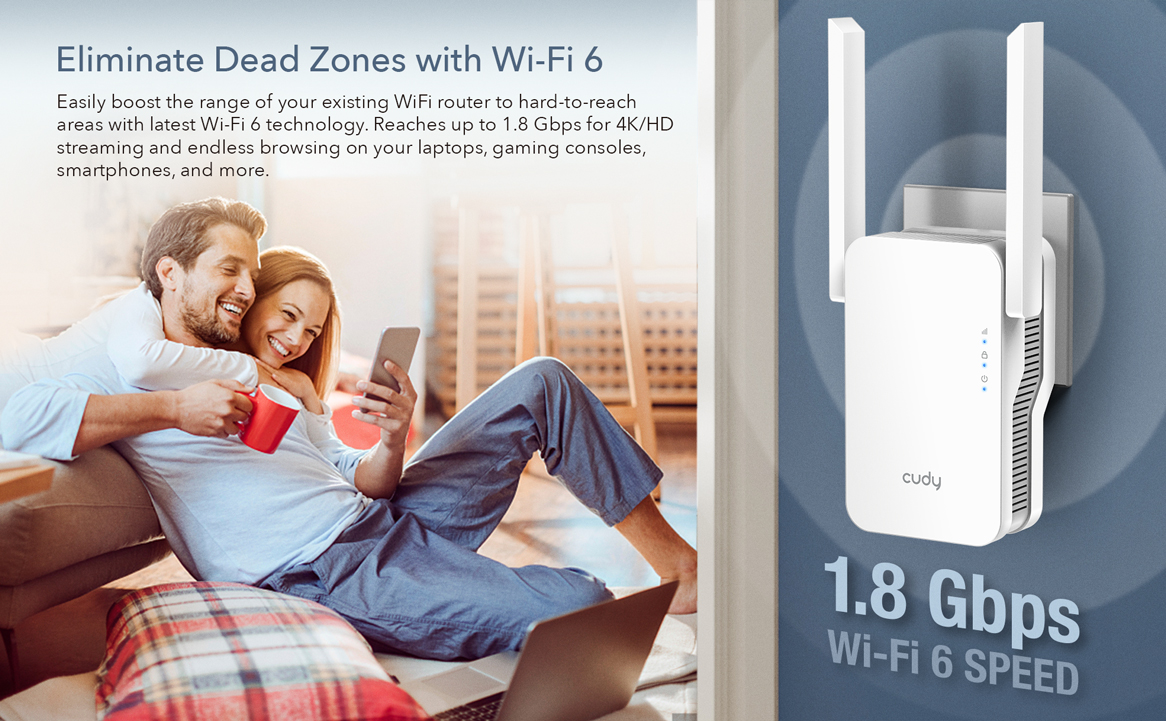 Dual Core CPU
Powerful Dual-Core Processor for High Performance. Powerful CPU ensures smooth 4K UHD streaming to smart TVs, mobile devices and gaming consoles without buffering. 16MB Flash and 128MB DDR3 Inside ensure the continuous operation of the operating system, makes the router runs faster and provides more possibilities for function expansion.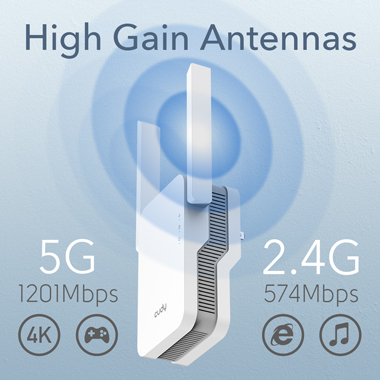 High Gain Antennas
2x5dBi dual band high gain antennas boost sensitivity of the WiFi extender, create connections over greater distances, providing powerful penetration through walls.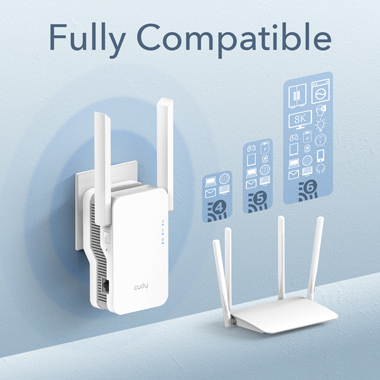 Good Compatibility
Fully unlock the potential of your Wi-Fi 6 devices and backward compatible with existing 802.11 ac/a/b/g/n devices. If you already have a WiFi 6 router, then cudy WiFi 6 extender is your best option, while if you don't have an WiFi 6 router for now, Cudy RE1800 is also suitable for you, it is not only compatible with future-oriented WiFi6 router, but also compatible with existing WiFi5 and WiFi 4 routers and devices.